Your Skin Is Changing
You Don't Need Routine Injections or Risky Ingredients
You need more from your skincare. More hydration, more collagen building & more protection.
Easy to Apply
Shake To Mix The Two Phases
Just a few drops morning & evening can transform your skin.
Handcrafted Hair & Body Care
Meet our new vegan, eco-friendly and completely fabulous hair care duo! This shampoo & conditioner bar set will change the way you do haircare forever.
Testimonials












"Love Youth Potion N°9. My skin was dull, dry, looking tired and nothing worked until now. Friends and co-workers noticed a difference right away when I started using it. My skin looks terrific. A total WOW!"

Jocelyn L
"I have hypersensitive skin, severe allergies, and a heightened sense of smell...It is extremely difficult to find a skin care product that meets all my needs. I have invested thousands of dollars into products I used once, had a reaction to, and never used again. I am excited to say, those days are over! Almost immediately I noticed a difference in fine lines and wrinkles and the smell is AMAZING, I want to bathe in it"

Heather A
"Youth Potion N°9 is a game changer for under-eye puffiness and wrinkles.  I love using it in the morning when I'm getting ready or at night before I go to bed…my boyfriend got his hands on my Youth Potion N°9 and he doesn't want to give it back!"

Sheridan M
"I recently went on a 5 day trip and accidentally left my Youth Potion N°9 at home instead of packing it in my travel bag. It was that period of going without it that I could literally see what a difference it was making in my skin. Youth Potion N°9 is an essential part of my daily skin care routine."

Suzanne G
"Youth Potion No 9 is the most amazing serum I have ever used!! It smells wonderful and my skin feels sooooo smooth and firm after using. I love it so much that I've purchased it for my mom and sister who are equally impressed. If you're looking to try a new product (or even if you're not!) you will not be disappointed with Youth Potion No 9!!"

Lara G
"My skin can be challenging, most products agitate it or simply don't do what I want them to. I fell in love withYouth Potion N°9, it transforms my skin. It's truly firmer, more glowing, more hydrated and simply looks and feels better. I love all the fruit and marine extracts and it's lovely natural scent."

Dada V
"After trying most of the serums and elixers on the market, I've been using JAQ JOURNEY for about a month now, and my skin looks and feels wonderful, and the icing on the cake is it smells Amazing!!"

Helena P
"Love how supple and rejuvenated my skin looks and feels. My husband noticed how great I look and has started stealing myYouth Potion N°9! Ordering him his own bottle now because mine keeps disappearing!"

Gayla B
"Yes. Yes. Yes. I have been looking forever for a product that would simplify and super-charge my beauty routine at the same time. Thank you Youth Potion N°9! My skin looks better than ever."

Emily M
"My new go to for happy & healthy skin. After just a few uses my skin was glowing and well hydrated. I just love the light feel of this elixir and the scent is so beautiful. It's refreshing to find a product that works and is made of natural ingredients!"

Rochelle R
"Youth Potion N.9 is my new go to serum. I have been using it for only a few weeks and I have already seen obvious results, such as an improved skin tone and texture and a reduction of my fine lines. What I like most of all is the fact that when I read the list of ingredients, I feel confident that I am putting natural products on my face and not some harsh chemicals that will poison me. Overall, I believe that Youth Potion N.9 is my skin's new best friend."

Flora A
"I really love Youth Potion N°9 and how it makes my skin look and feel. It's soft to the touch, silky smooth and soothing on my skin. Smells heavenly too…a very light scent of elegance in a bottle. This botanically based, clean beauty product left my skin highlighted with a soft natural glow. Definitely a gift to share with my friends."

Rene W
"I can already see a huge difference where my crows feet are as well as the lines on my forehead and around my mouth...I give this product a 10 out of 10!"

Kylie P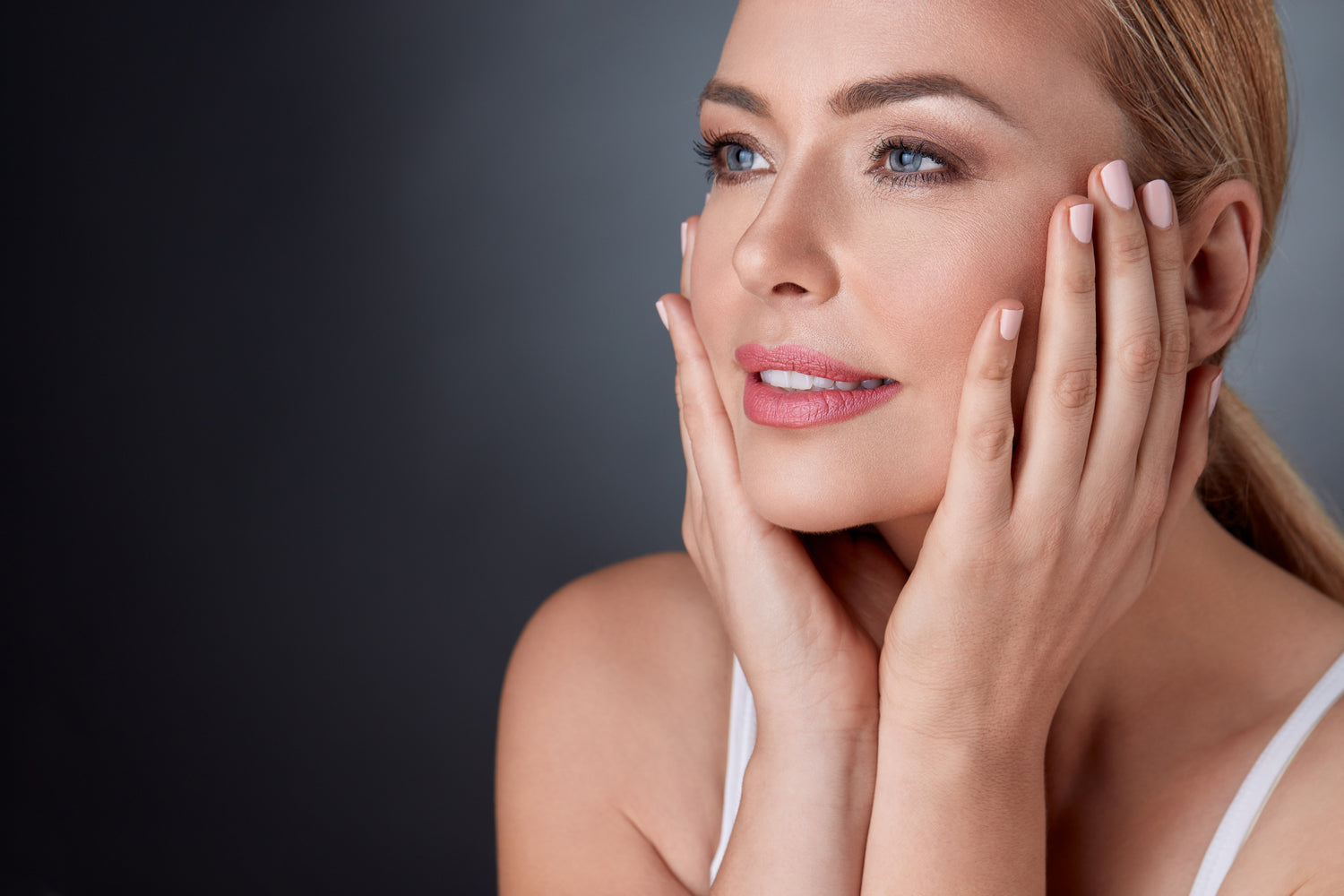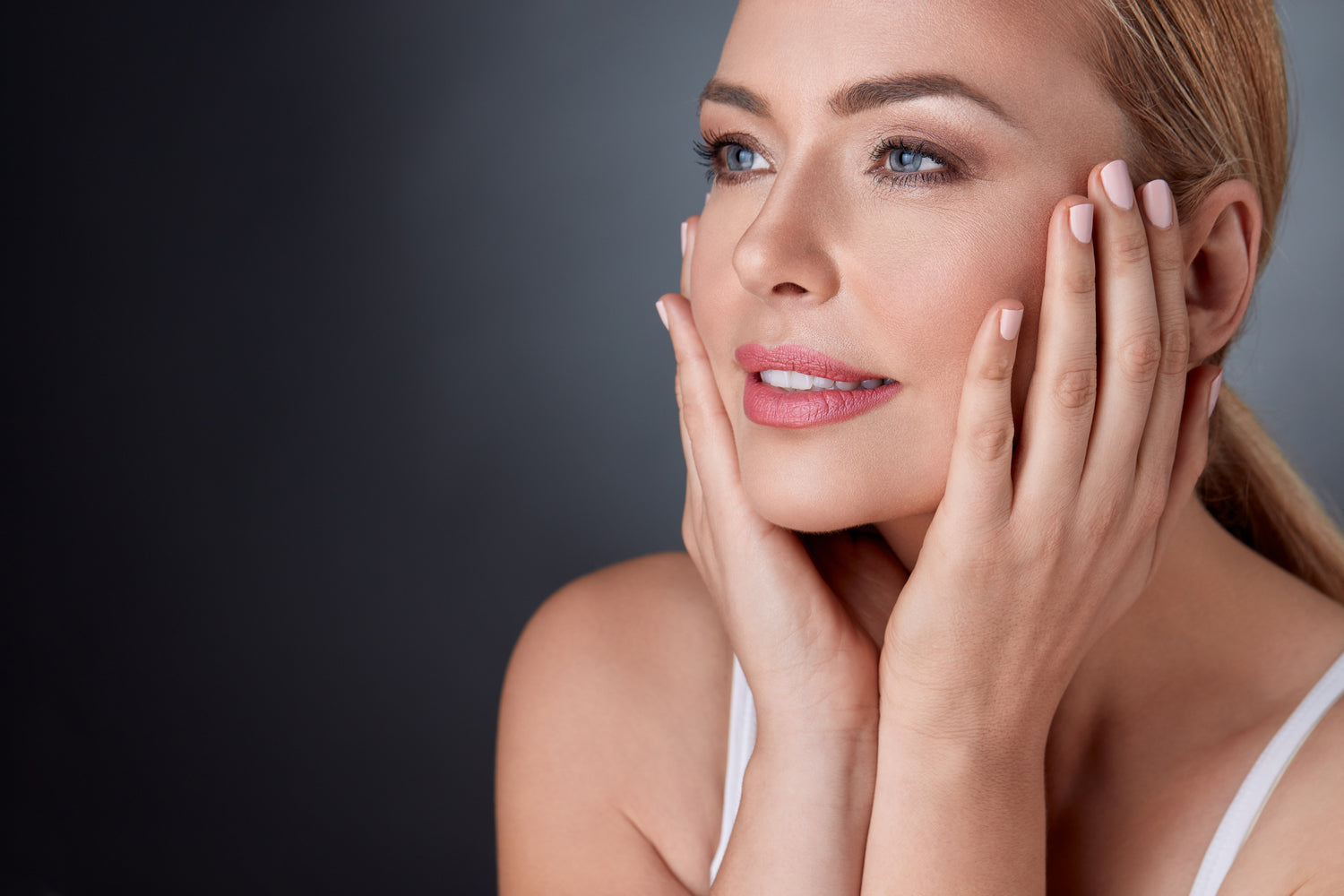 It's Never Too Late (Or Too Soon) To Start Taking Better Care Of Your Skin
Our skin is becoming depleted, especially when it comes to all of us over 40. 
We're dealing with less collagen and elastin, less moisture retention, more dryness and more vulnerability to environmental stressors. Our sweat and oil glands also function less efficiently. In a nutshell, that's Dermal Depletion
This process actually begins to take place in our 20's, when collagen production begins to decrease about 1% per year. As we get closer to 40, we really start to see the damaging effects and need to start supercharging our skincare routine. 
The good news is that we GenXers are still in a preventative age group, however, we've been largely ignored when it comes to our specific skincare needs.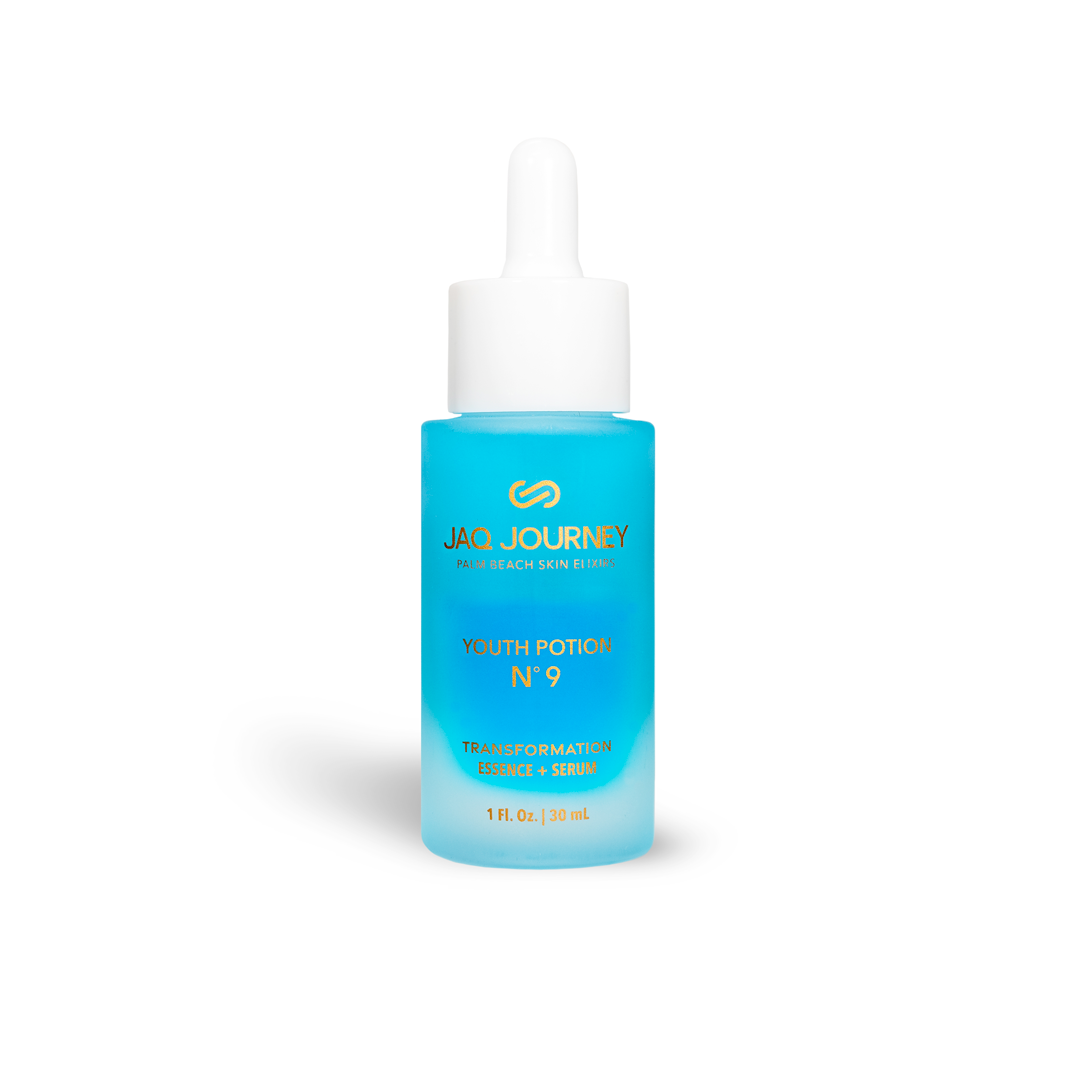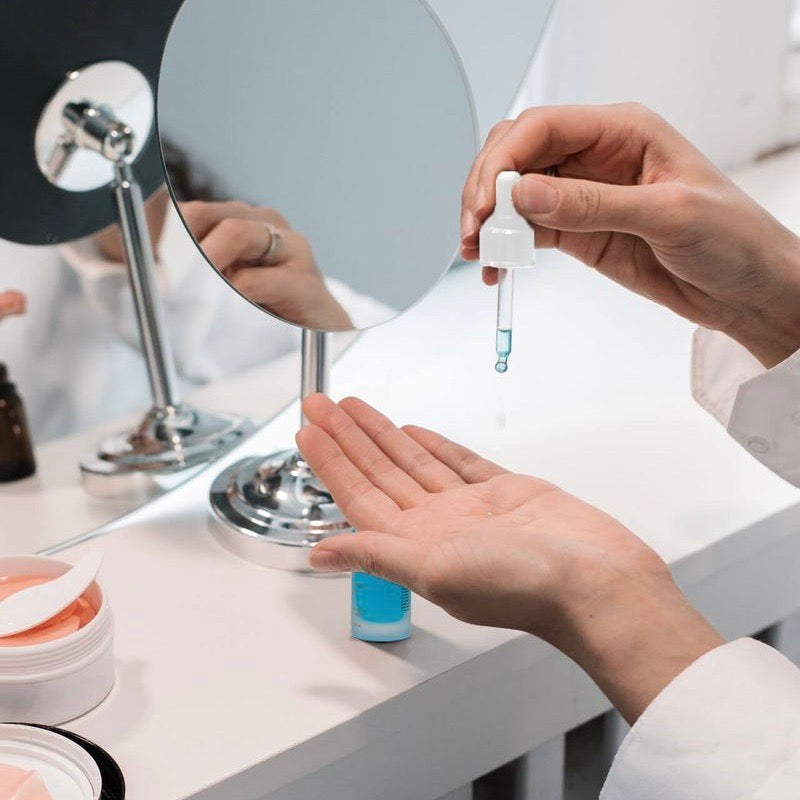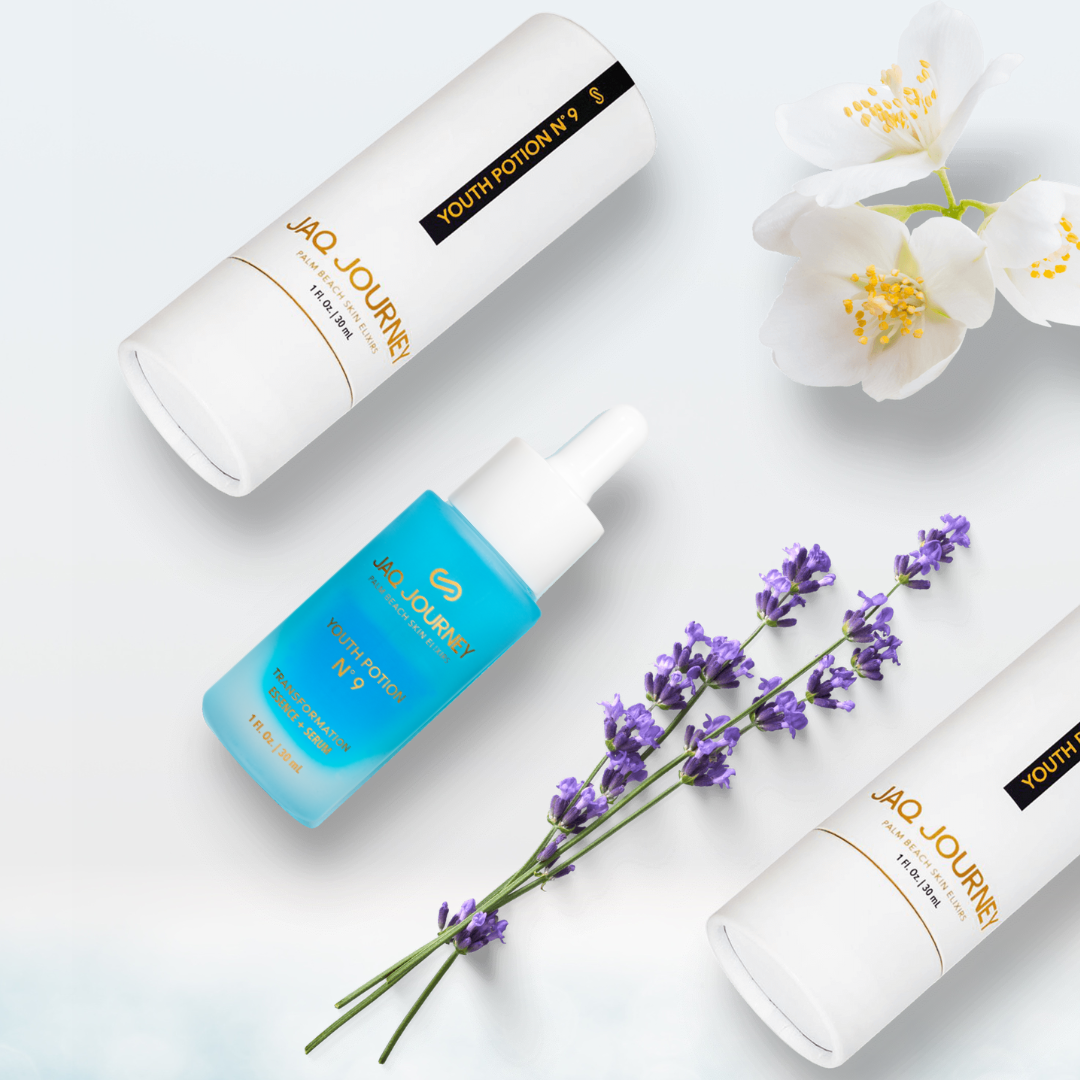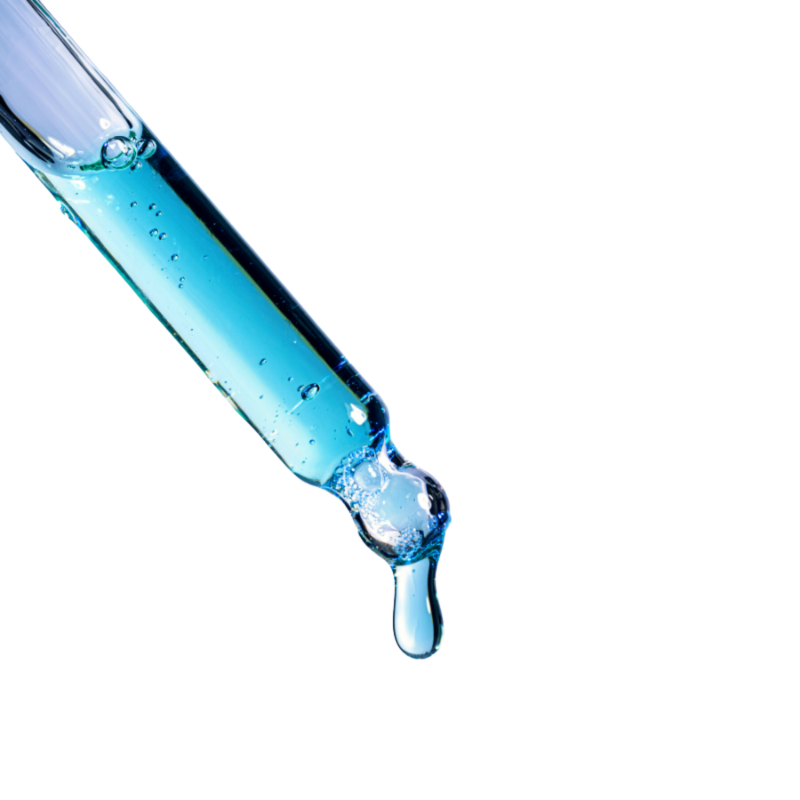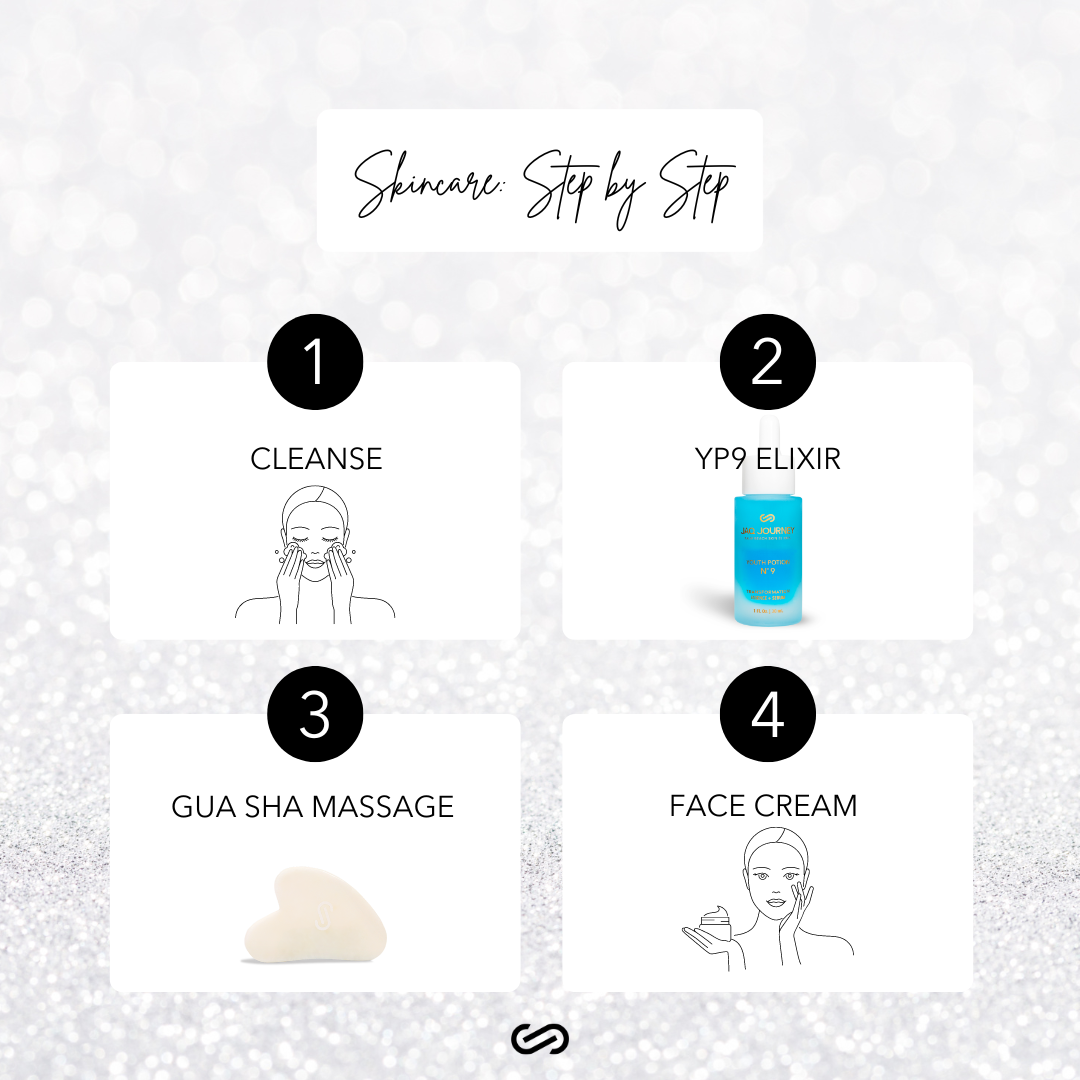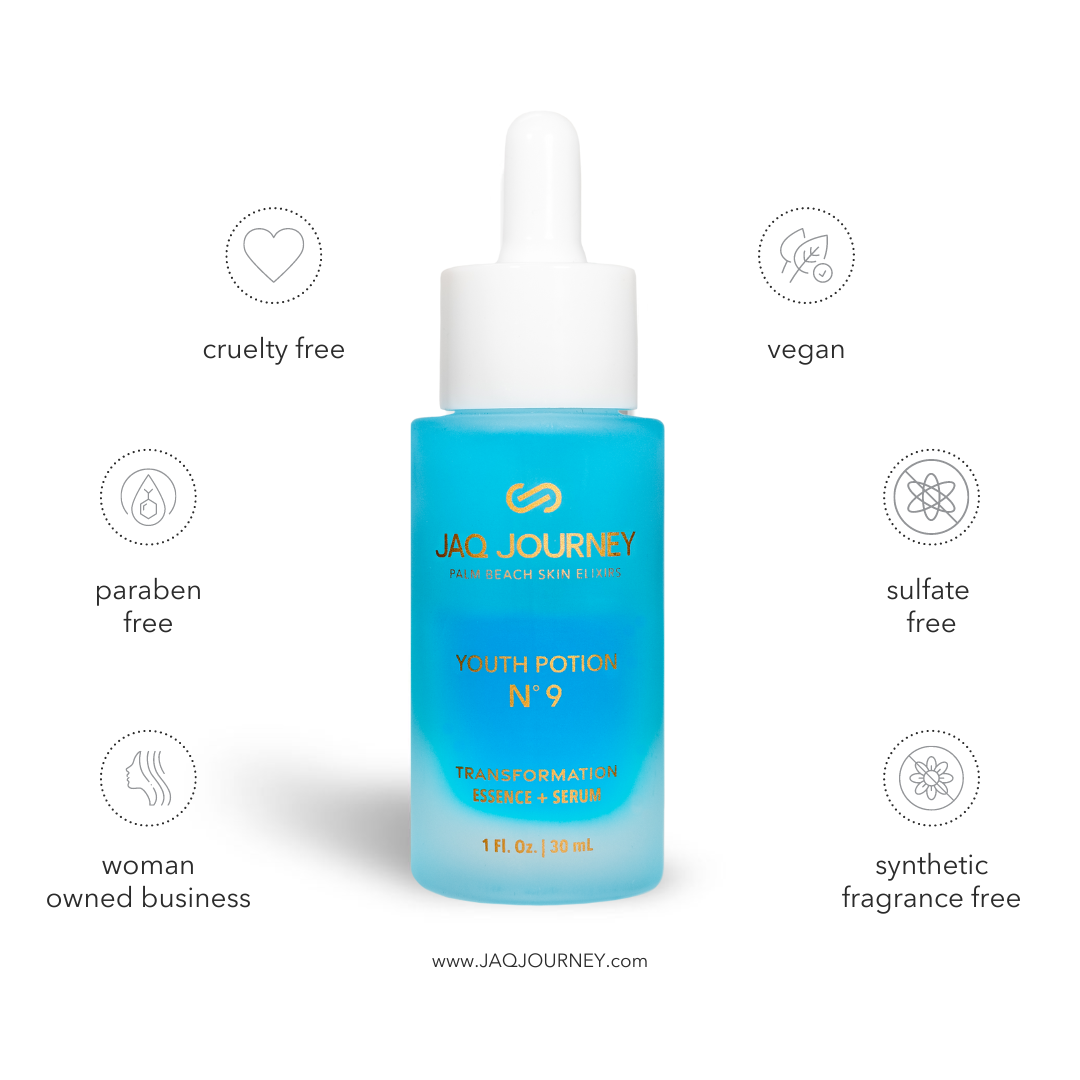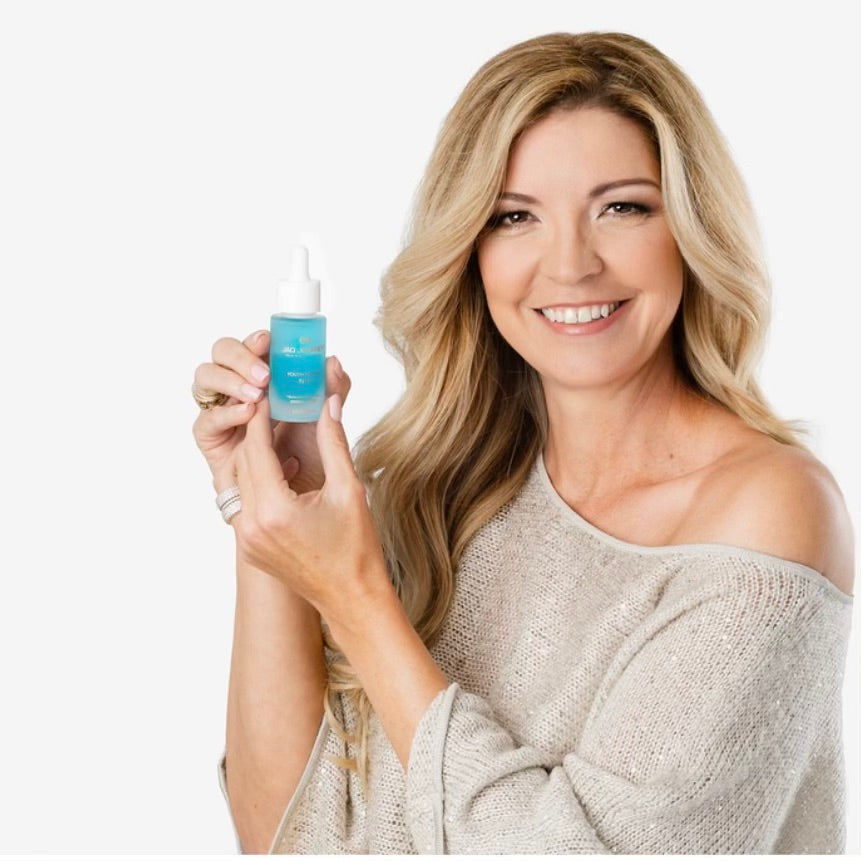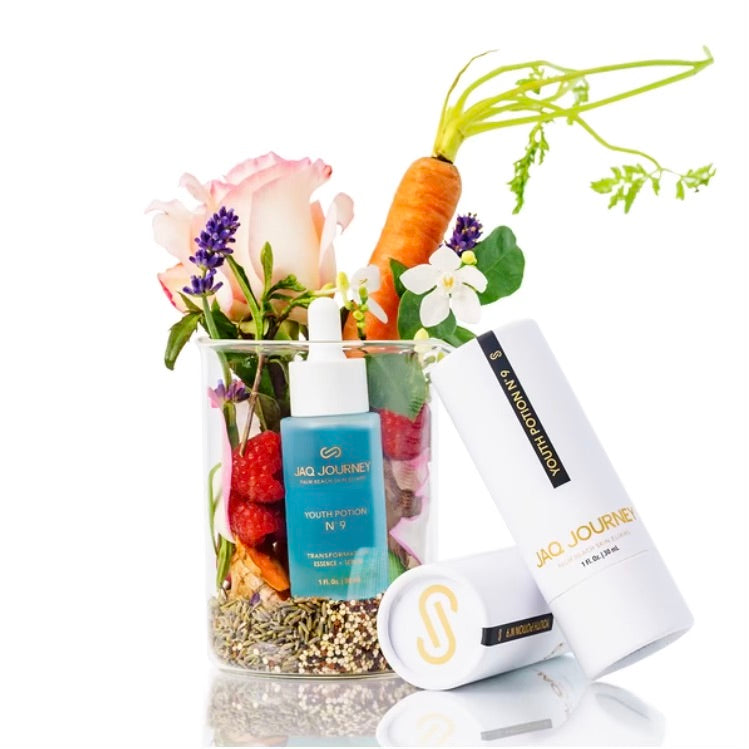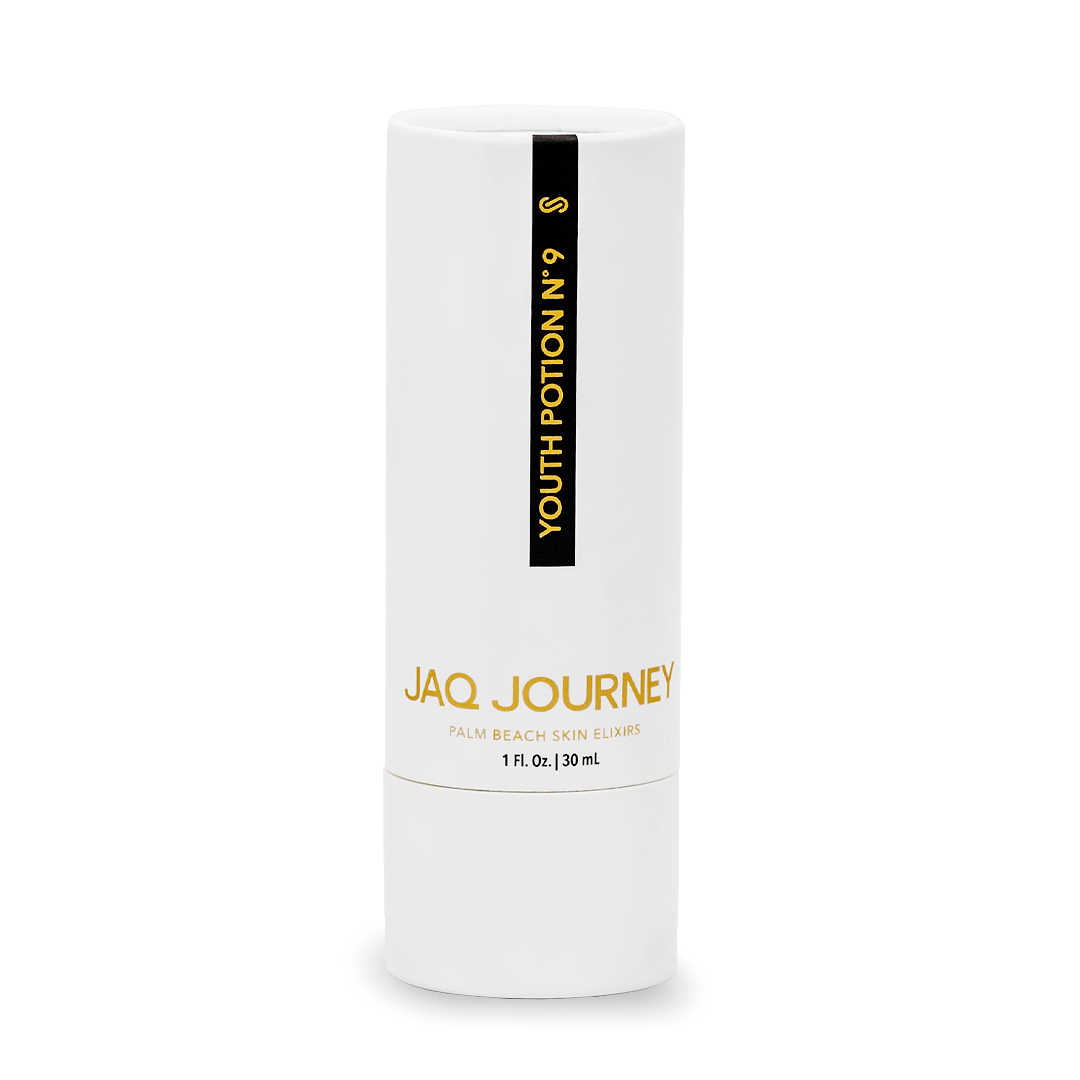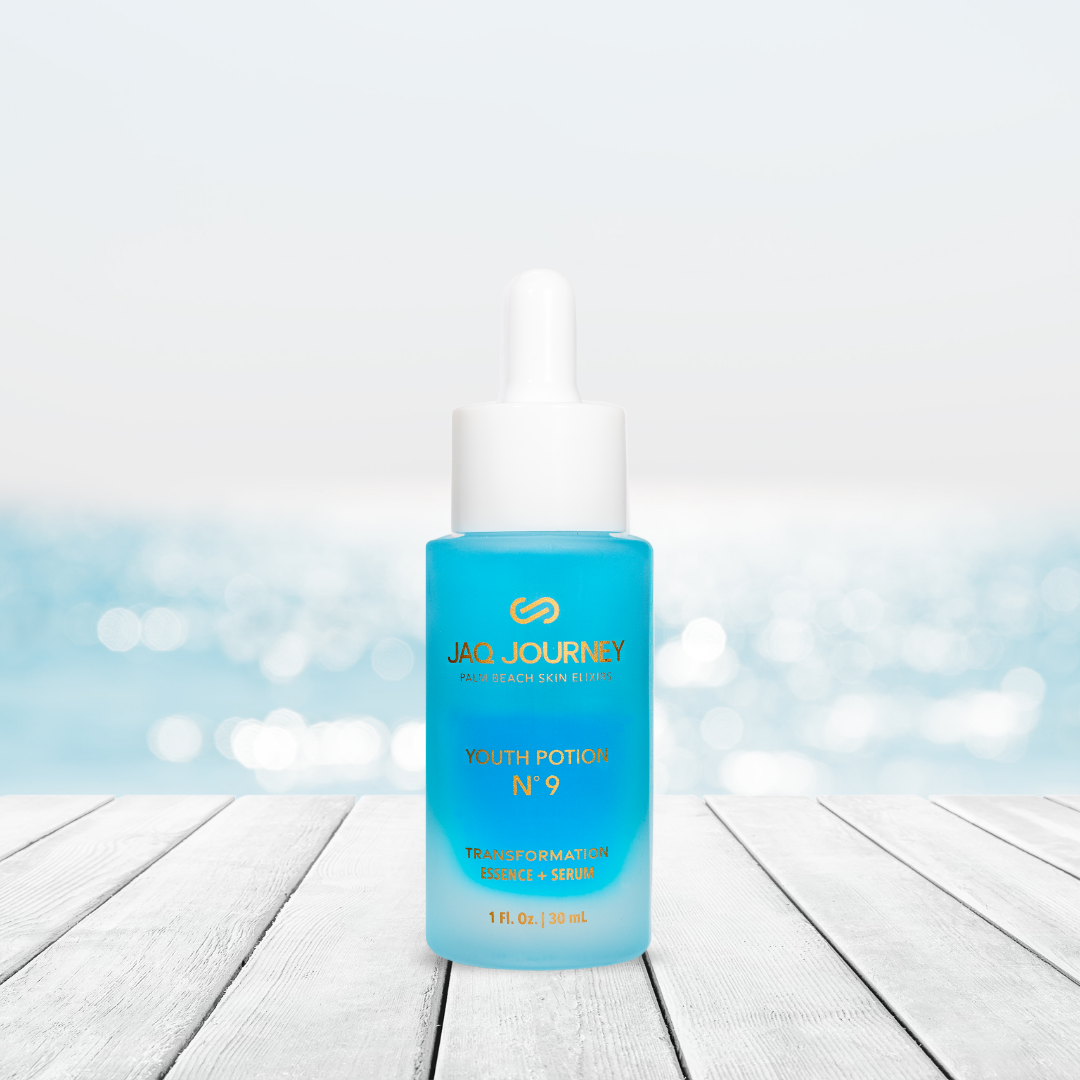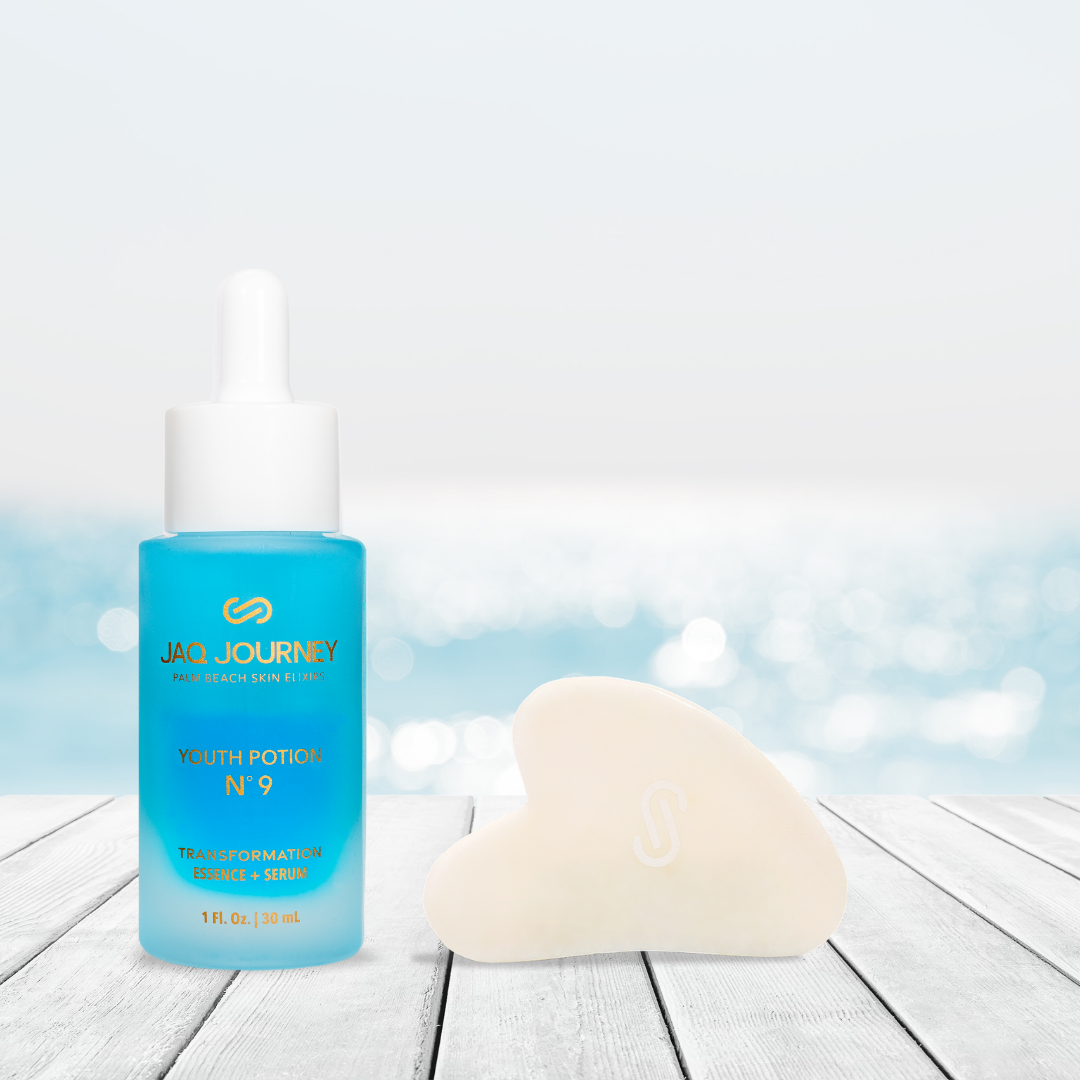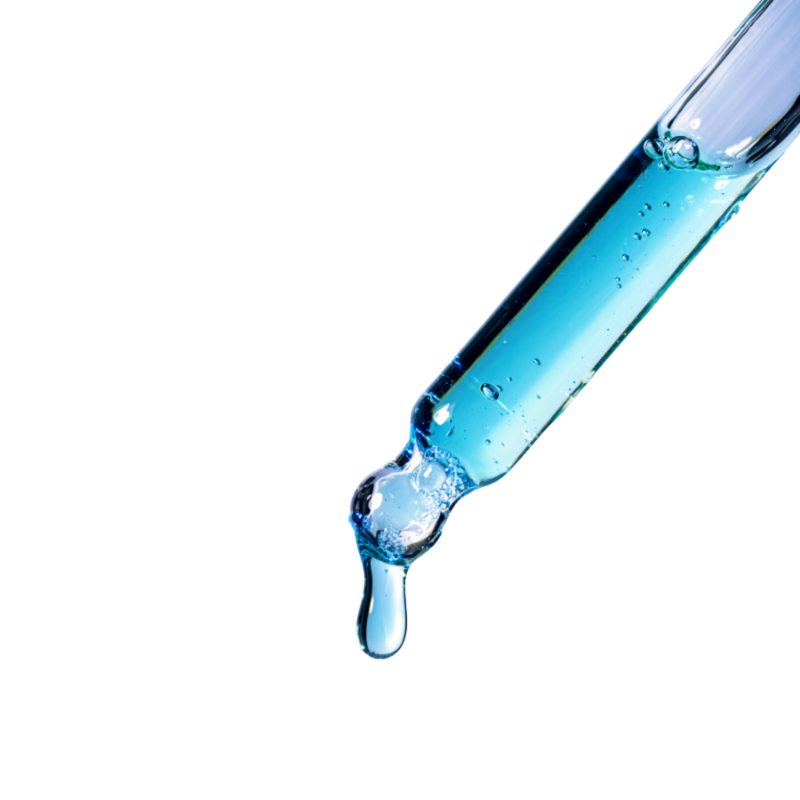 Youth Potion N°9
Transformation Essence + Serum
Regular price

Sale price

$159.00
Subscribe and Save $30!
Botanically Based
FREE 2 Day Shipping in the US
Share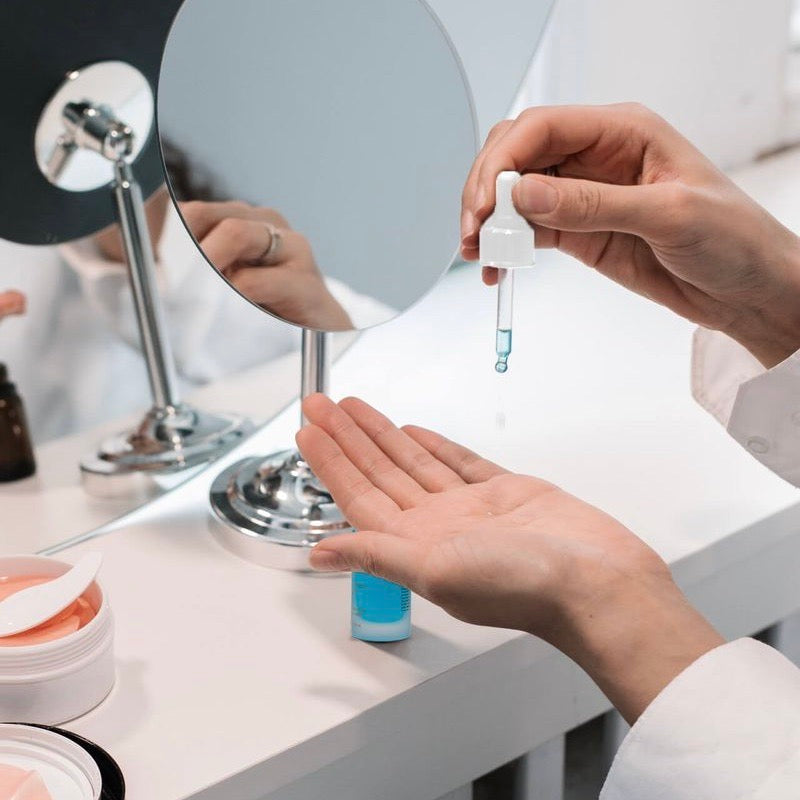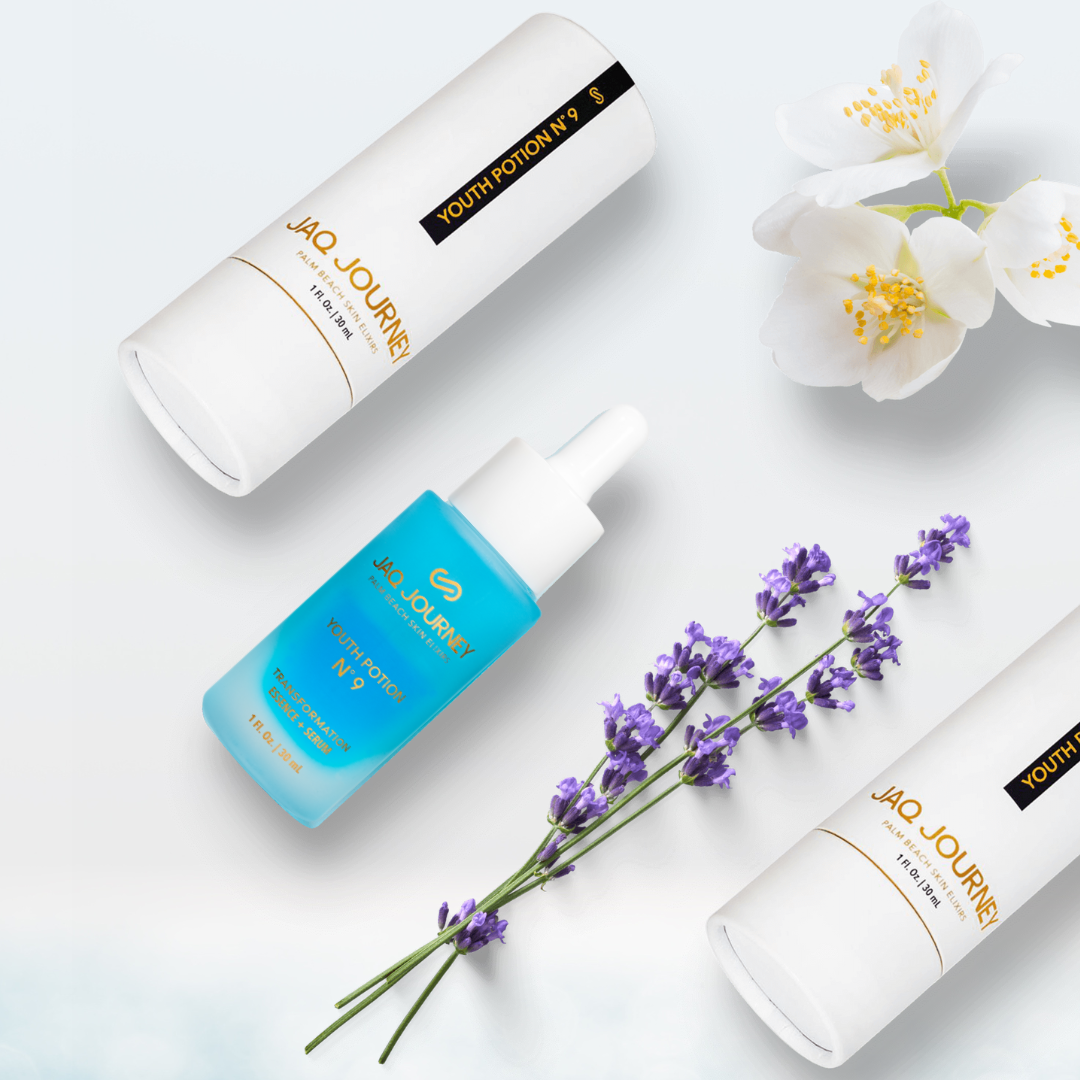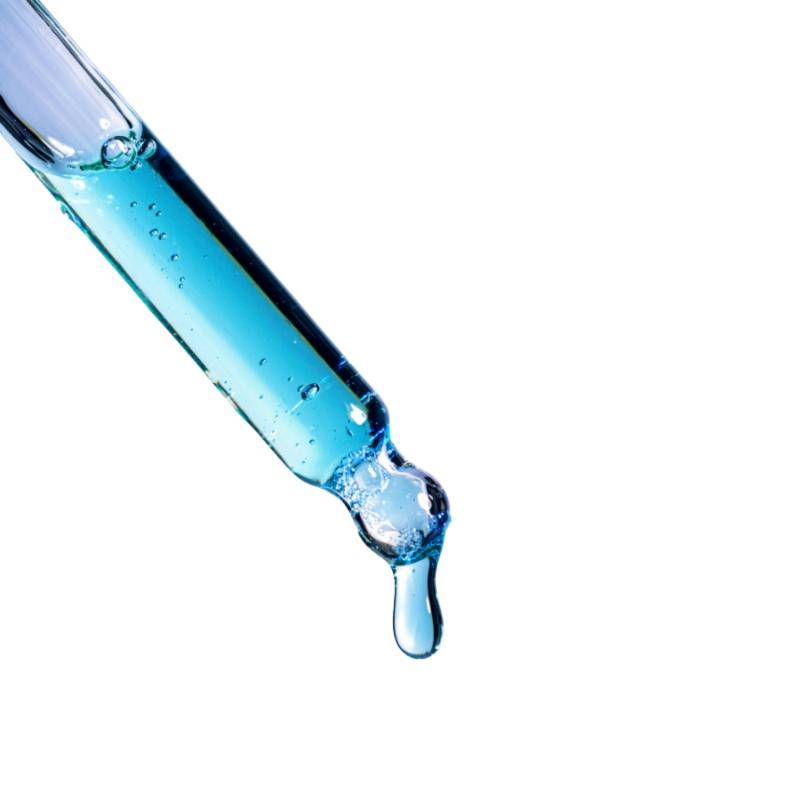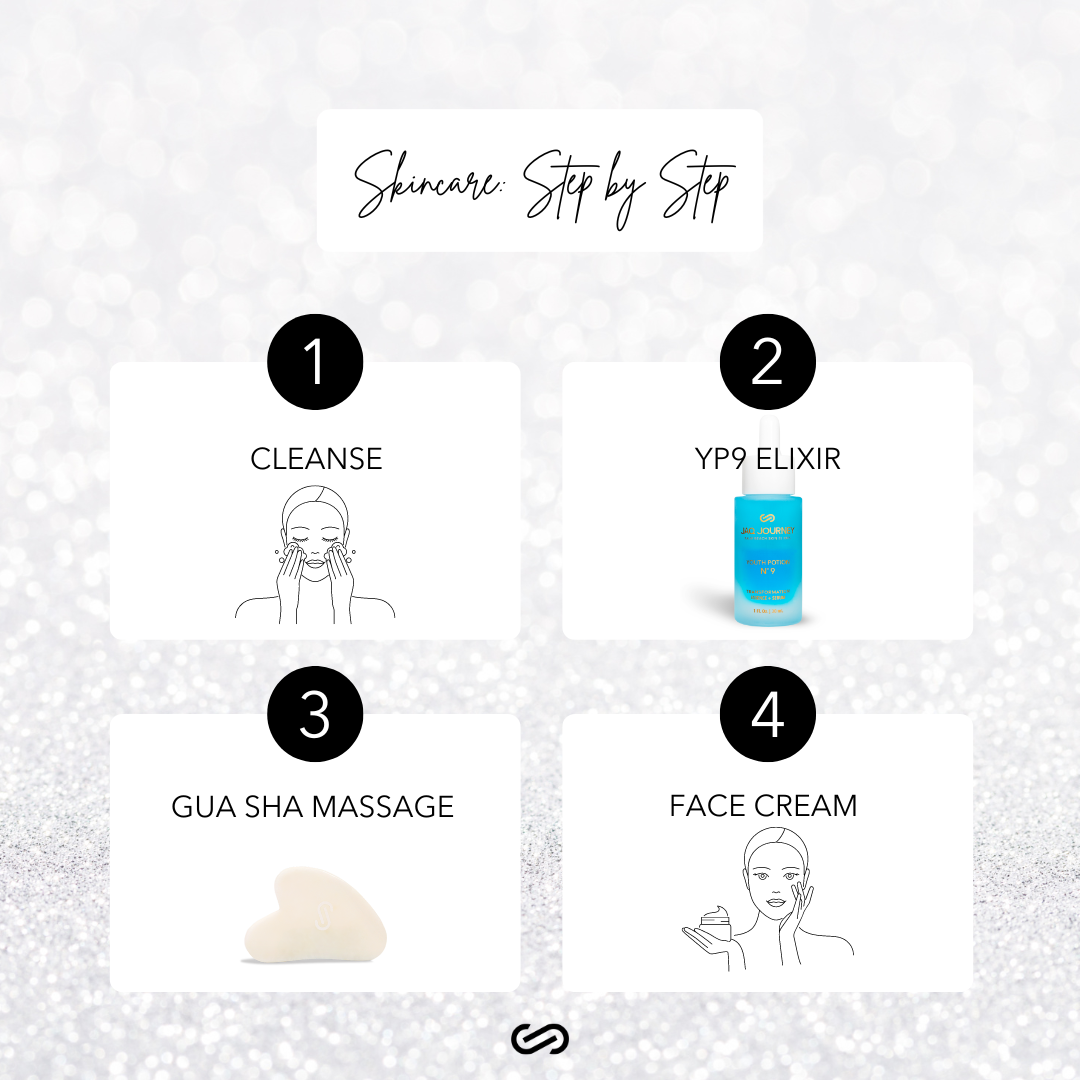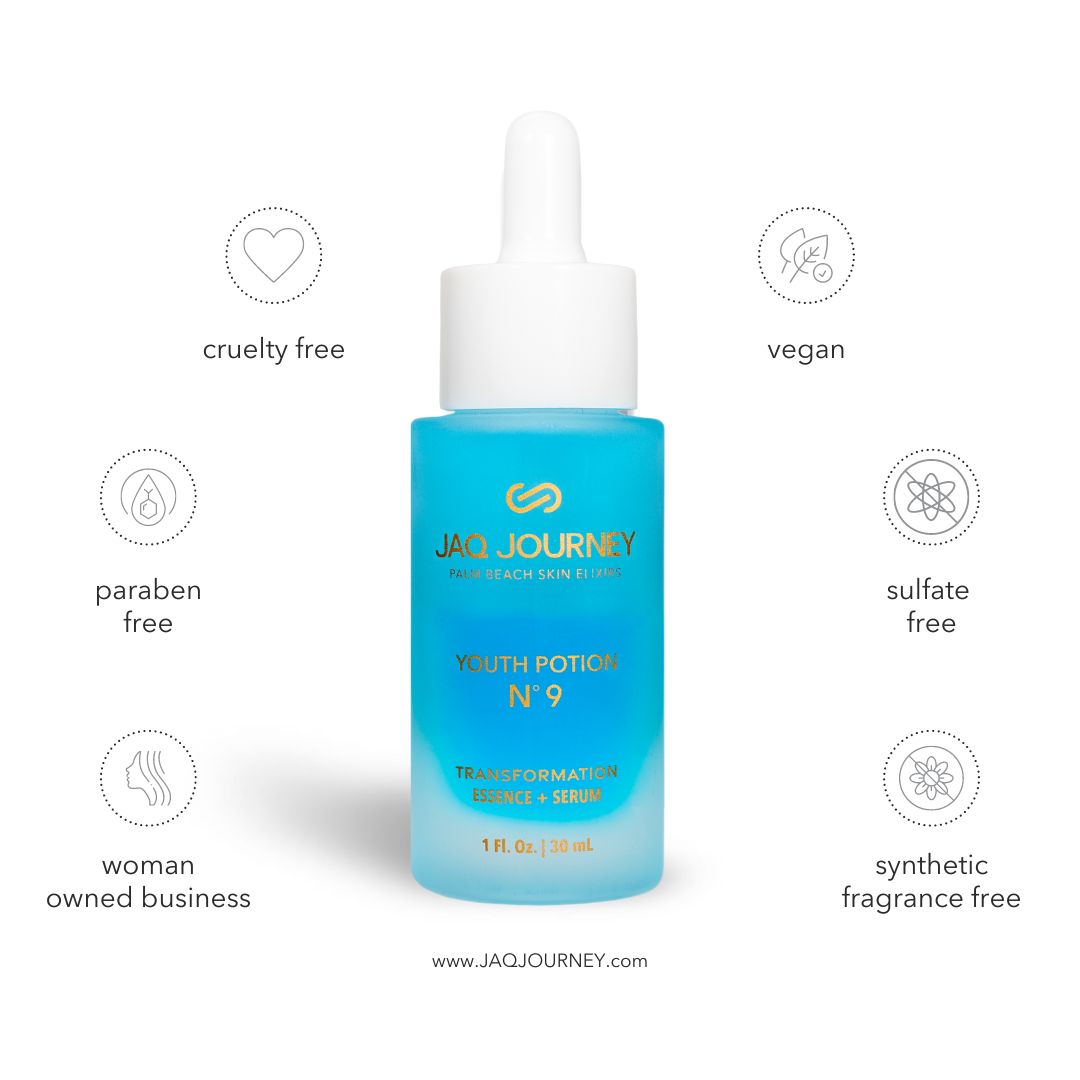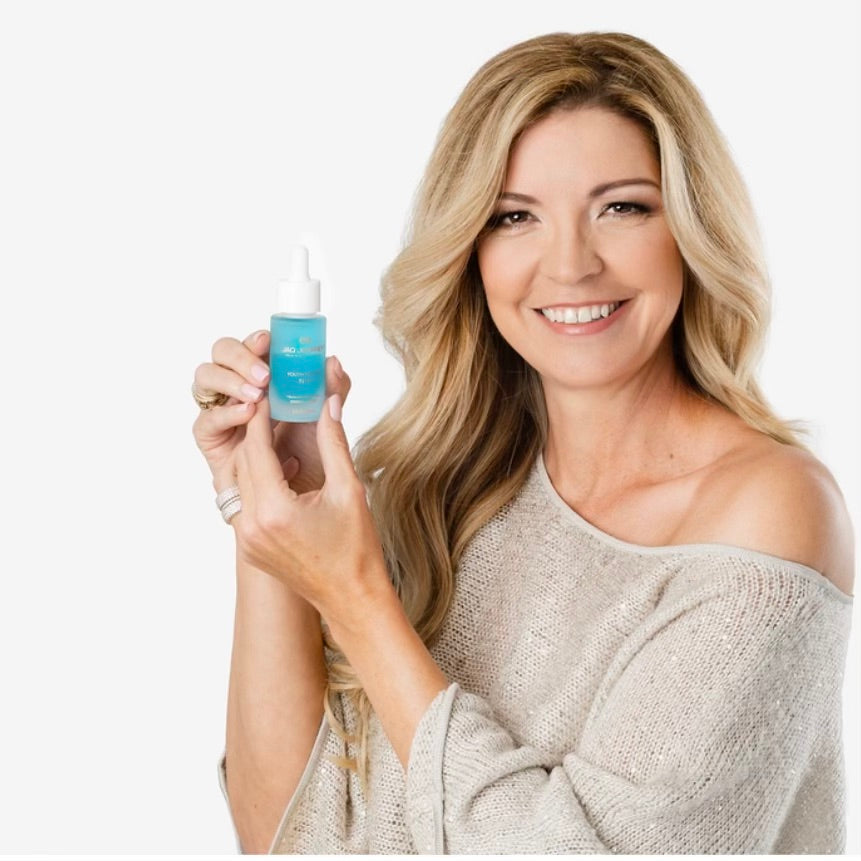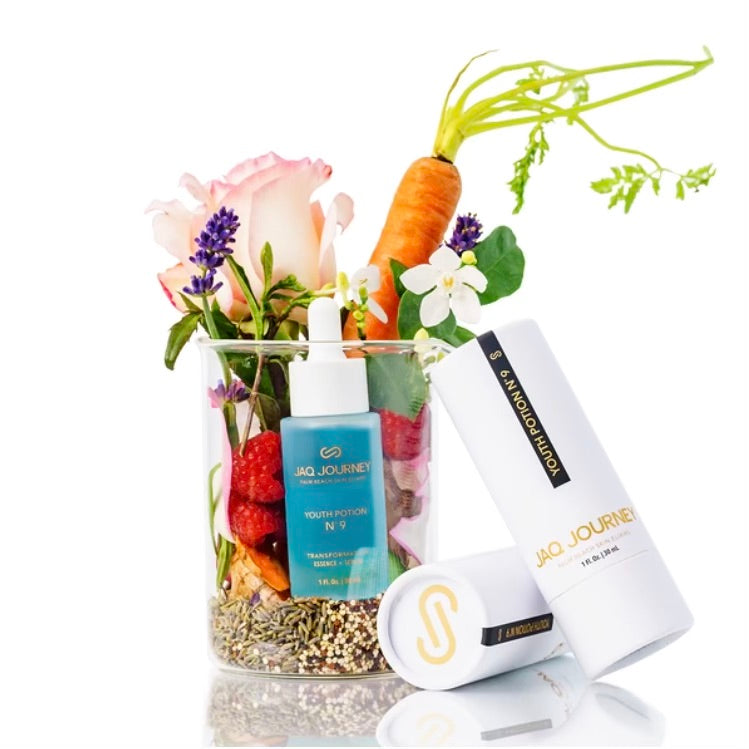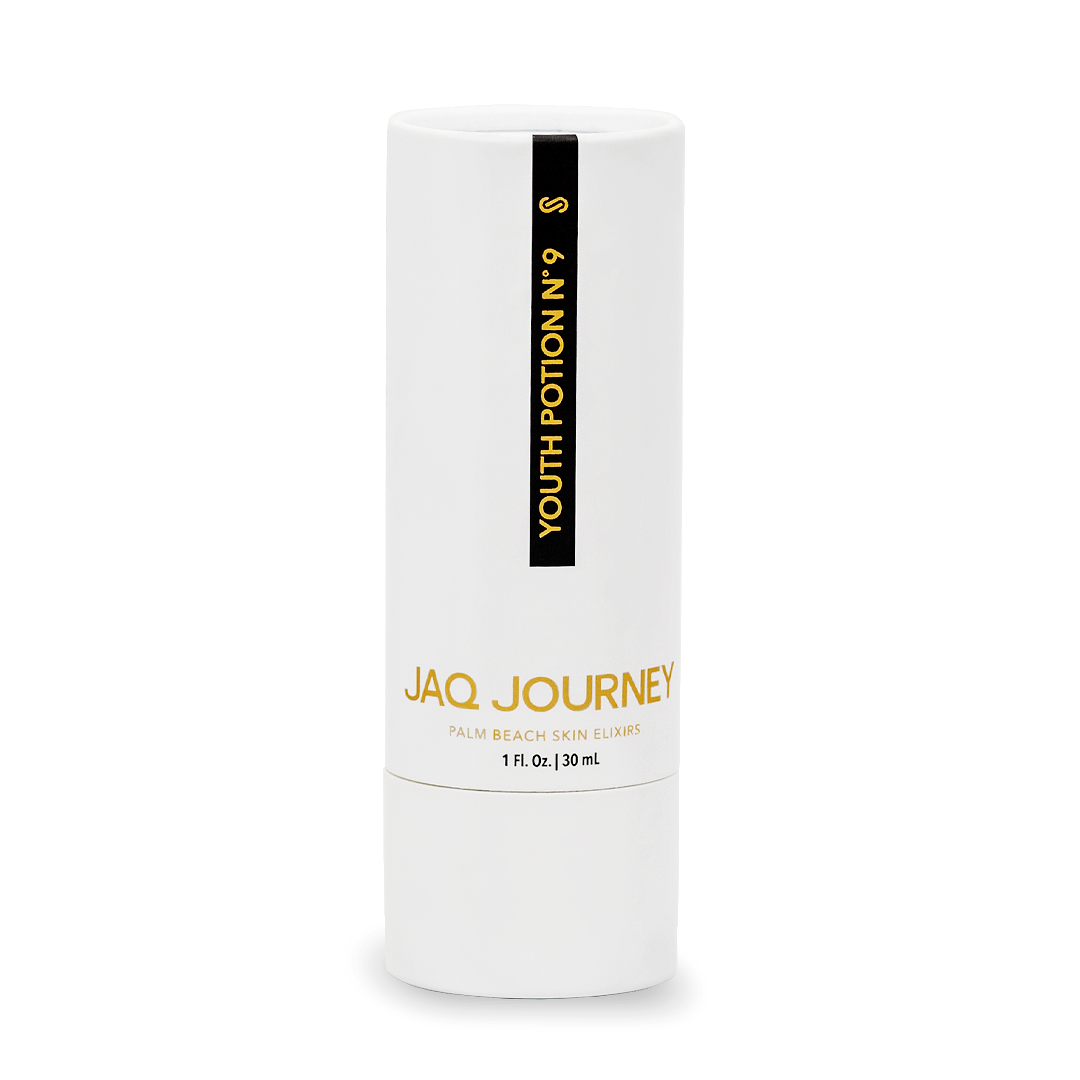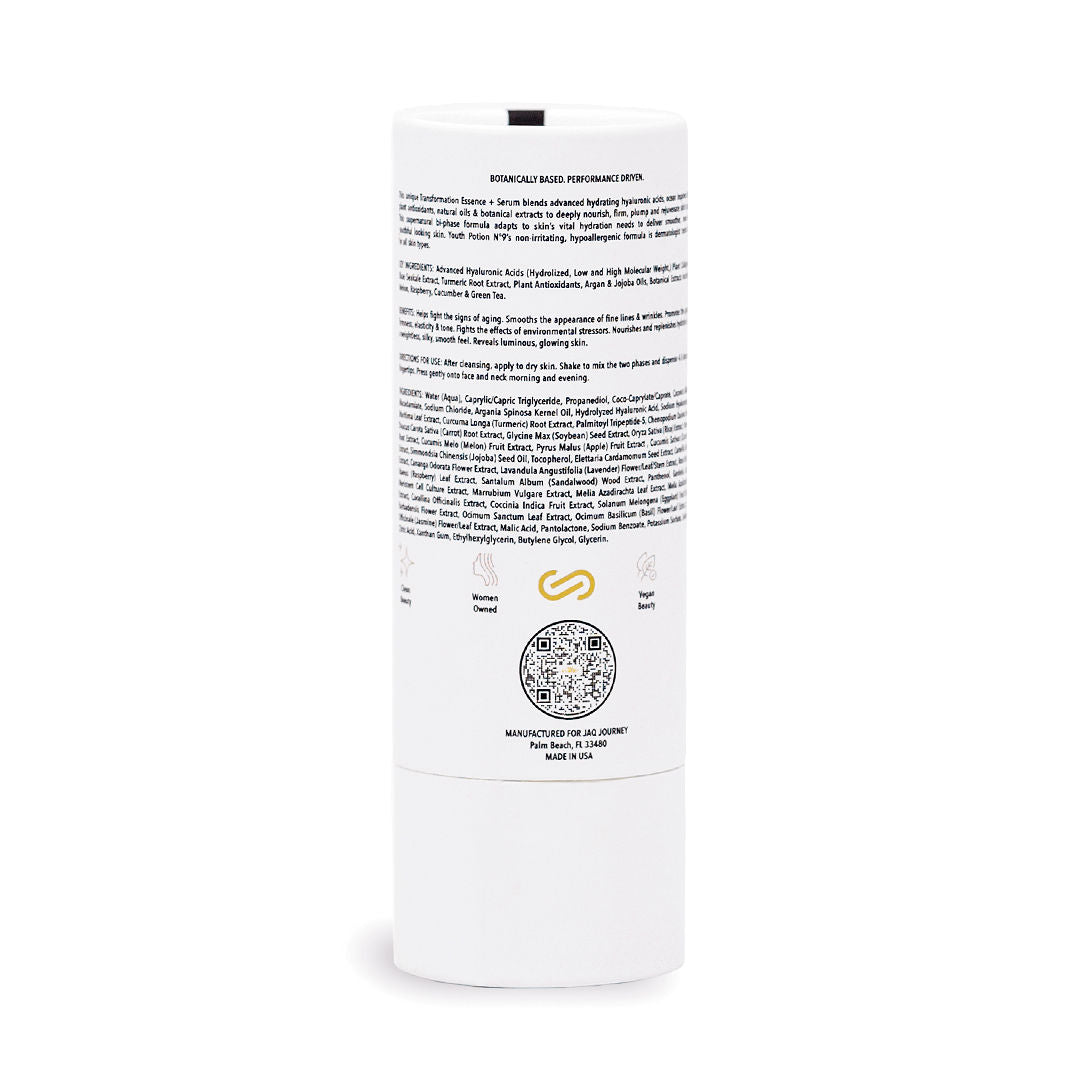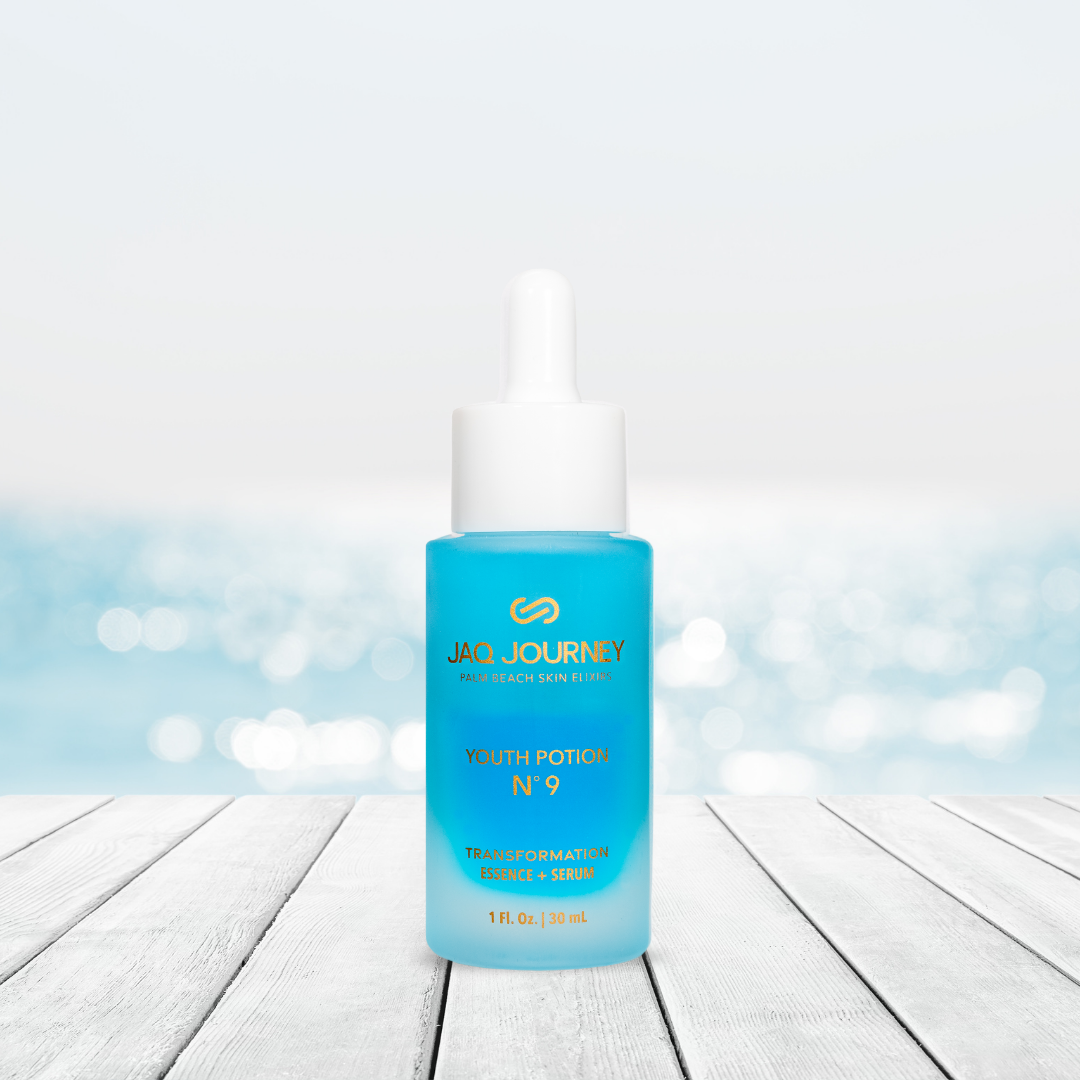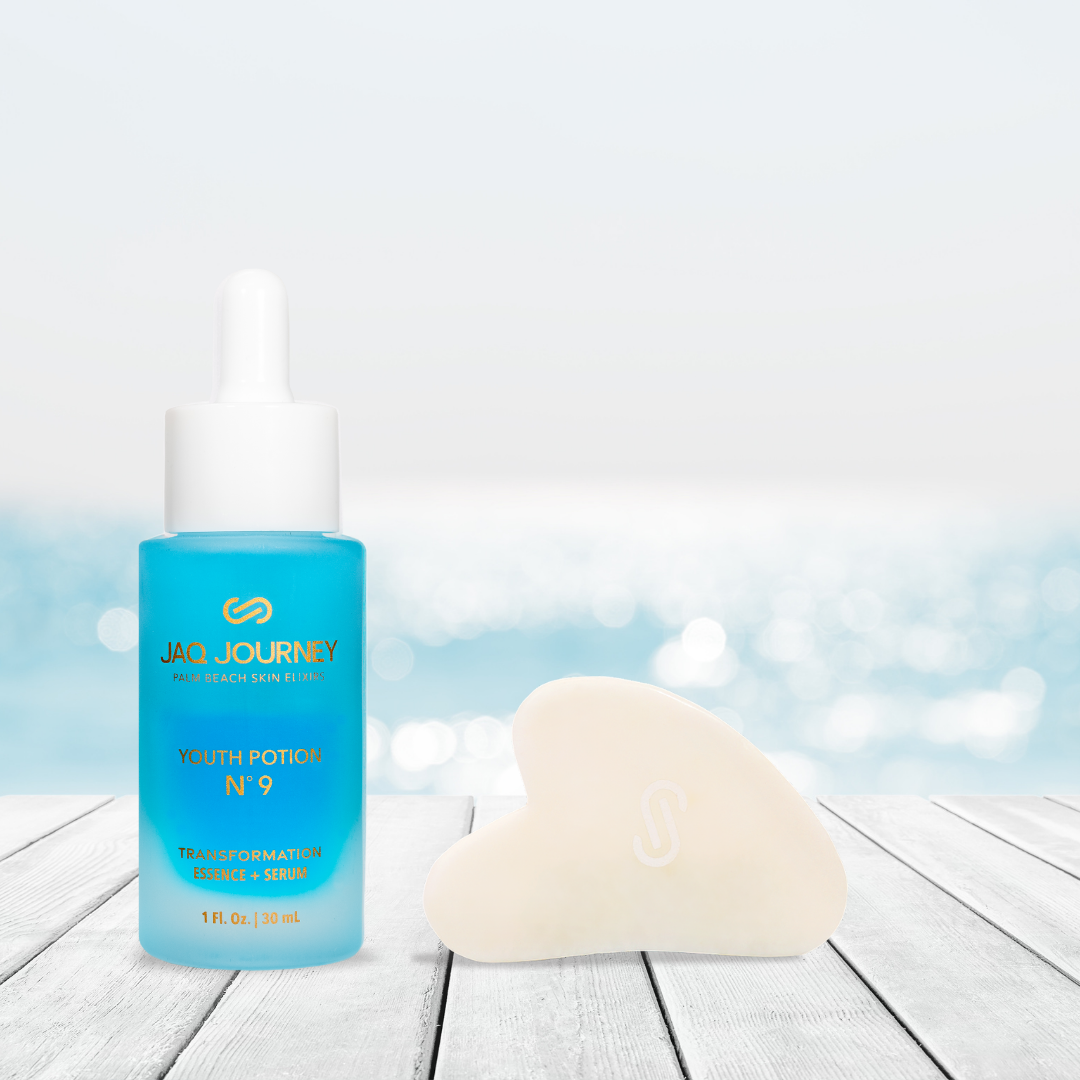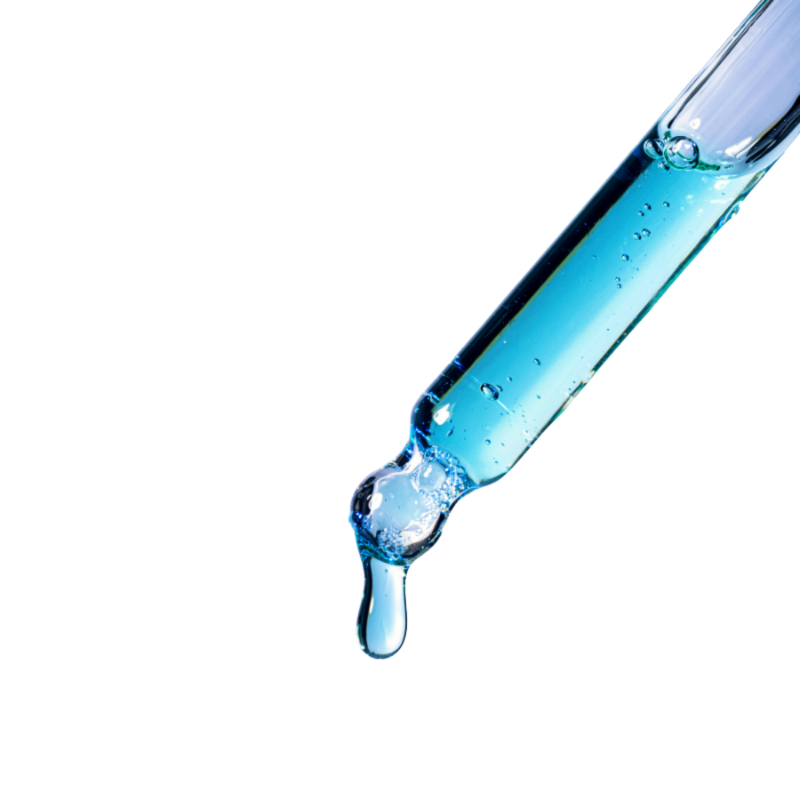 1... 2... 3... Glow!
Step 1: Youth Potion N°9

After cleansing, apply to dry skin. Shake to mix the two phases and dispense a few drops onto your fingertips. Press gently onto face, neck & décolletage.

BUY YP9 NOW

Step 2: White Jade Gua Sha Facial Massage Stone

Gua Sha stones have been around for centuries. Used to stimulate collagen, reduce puffiness, detoxify and relieve tension.

GUA SHA SECRETS

Step 3: Last But Not Least

Follow with your favorite face cream, if desired, and check out our Jaq Journals (pro age blog posts) on everything from collagen to confidence to couture.

JAQ JOURNALS
Superstar Ingredients
Advanced Hyaluronic Acids

Advanced molecules reach deeper levels of your skin
Draws hydration to the skin like a magnet
Helps smooth appearance of fine lines & wrinkles
​Helps restore a plump appearance to dry skin

​Luminous glow

SHOP NOW

Blue Sea Kale

Supports protection against dangerous UVA & UVB rays
Has a "stem cell like" effect
Promotes new collagen
​Helps improve skin texture

​Supports skin's defenses

SHOP NOW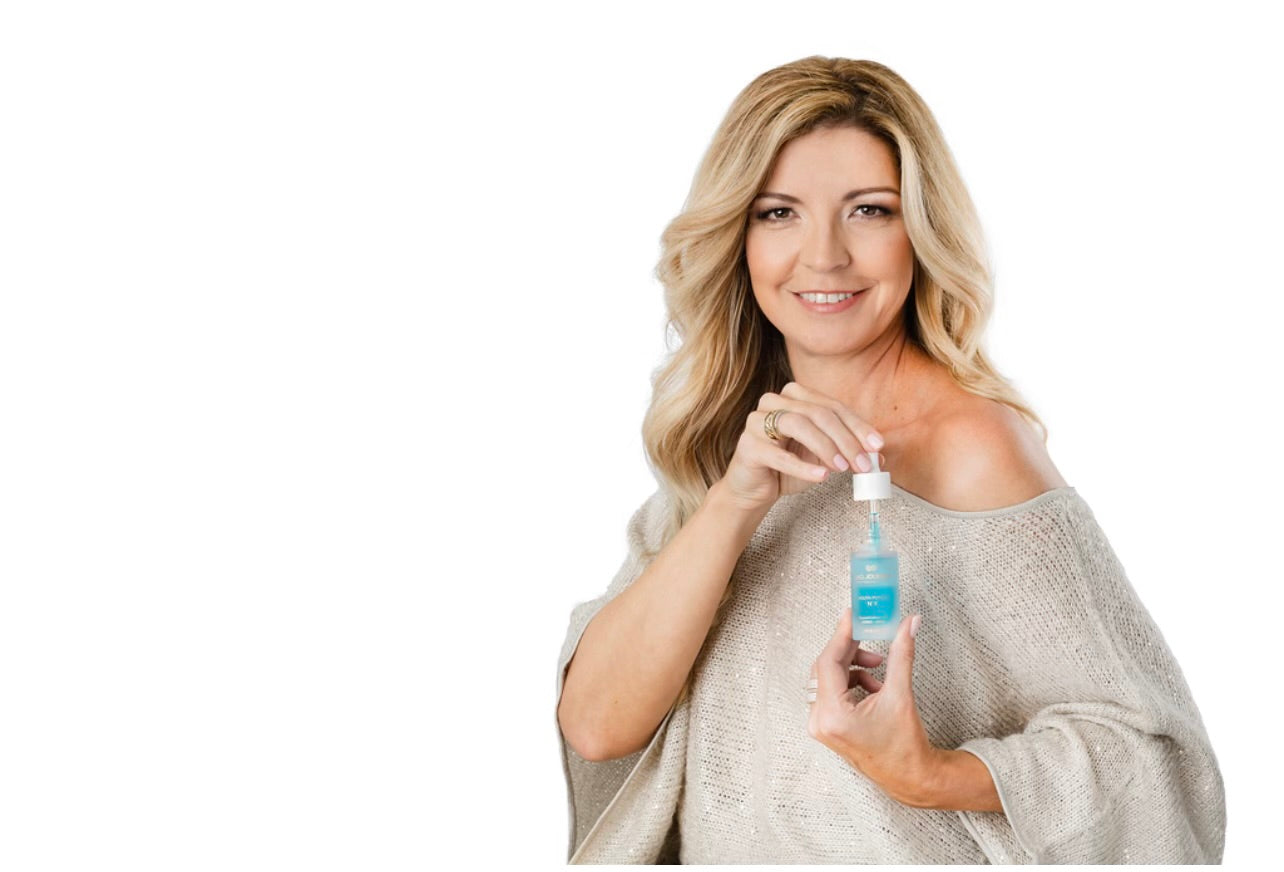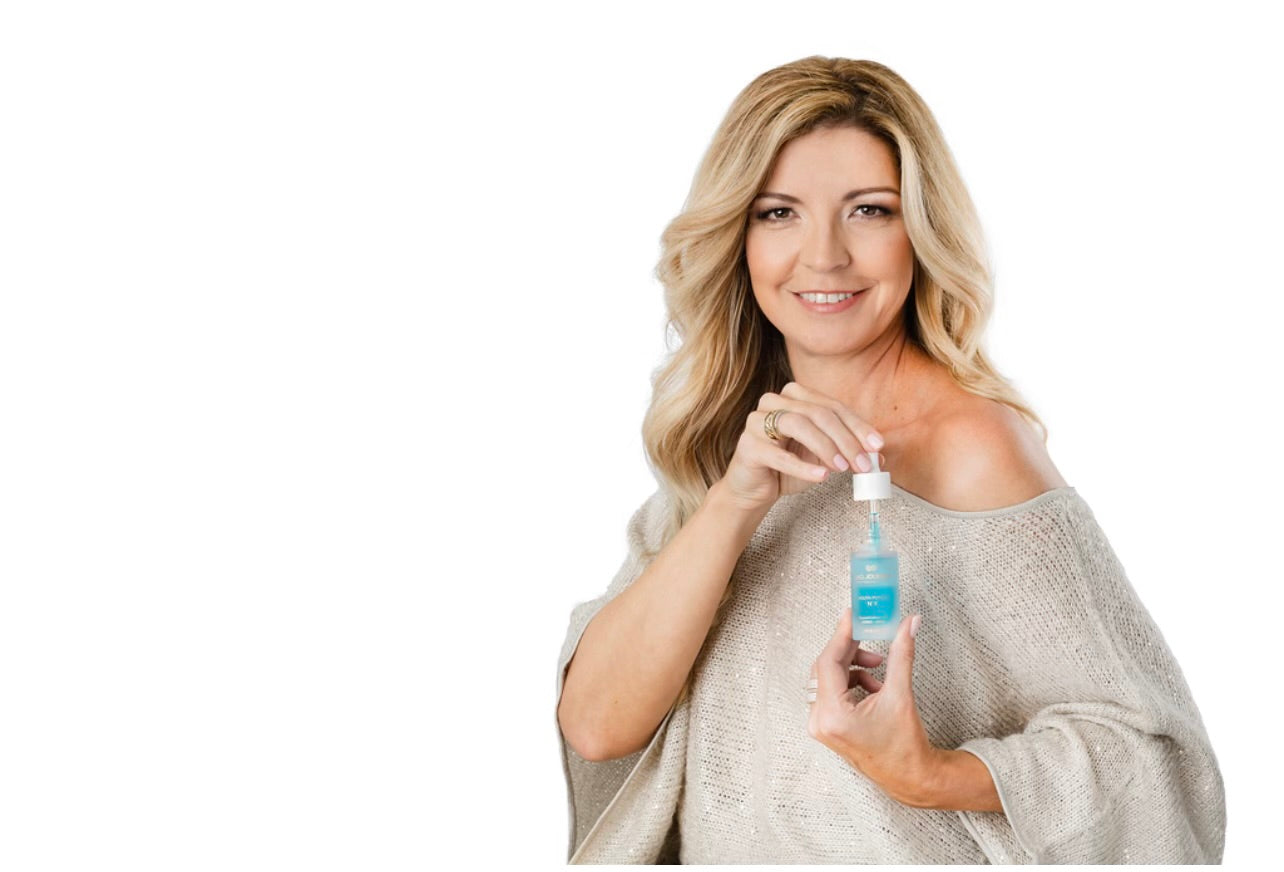 DERMAL DEPLETION
​Less collagen production
​Less elastin
​Less moisture retention

​More dryness
More vulnerability to environmental stressors
YOUTH POTION N°9
​Formulated to help fight Dermal Depletion
Advanced Hyaluronic Acids to plump & firm
Blue Sea Kale to protect & boost collagen
Vegan & cruelty free
Paraben Free & Phthalate Free
Synthetic color & synthetic fragrance free
Youth Potion N°9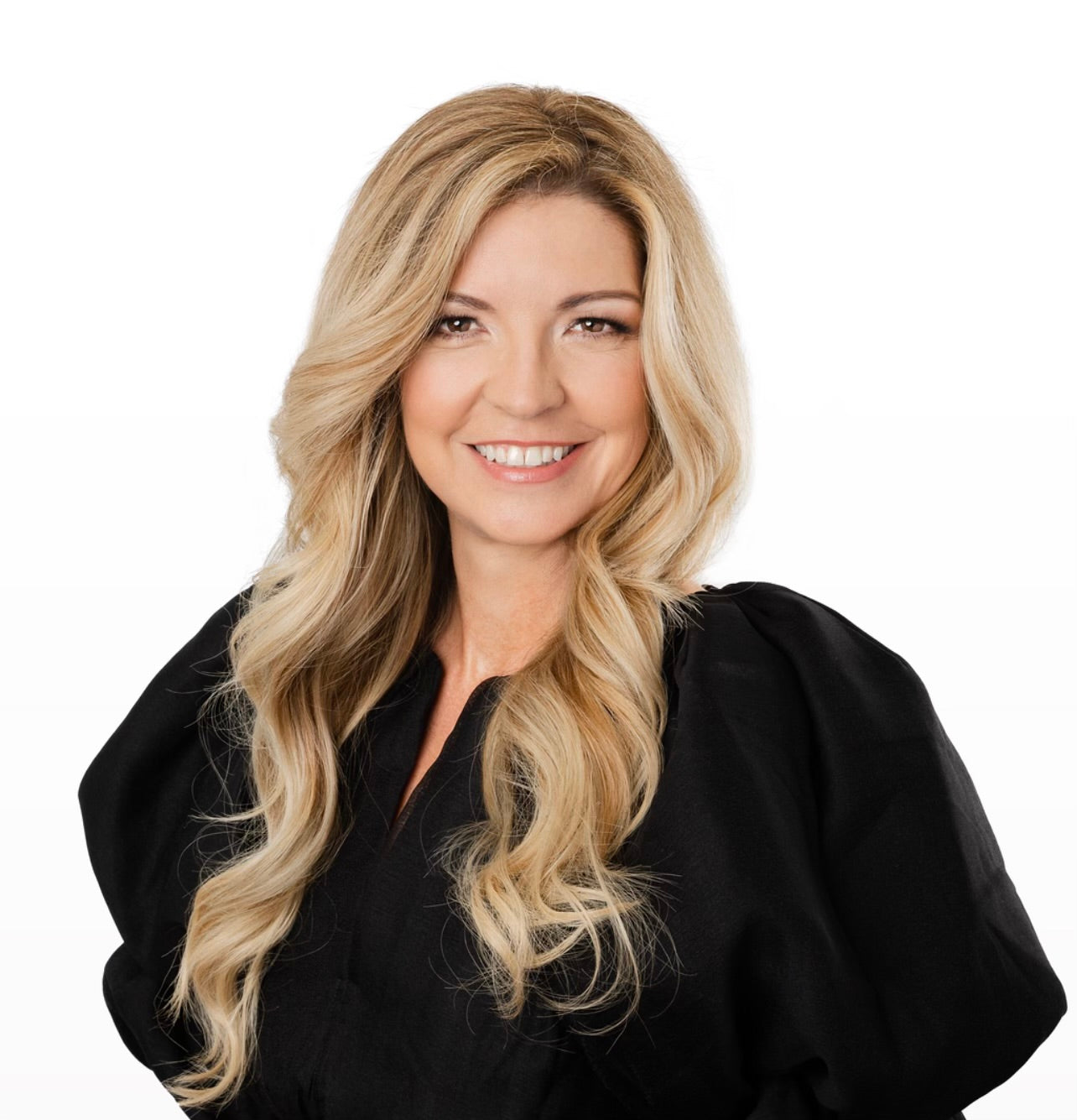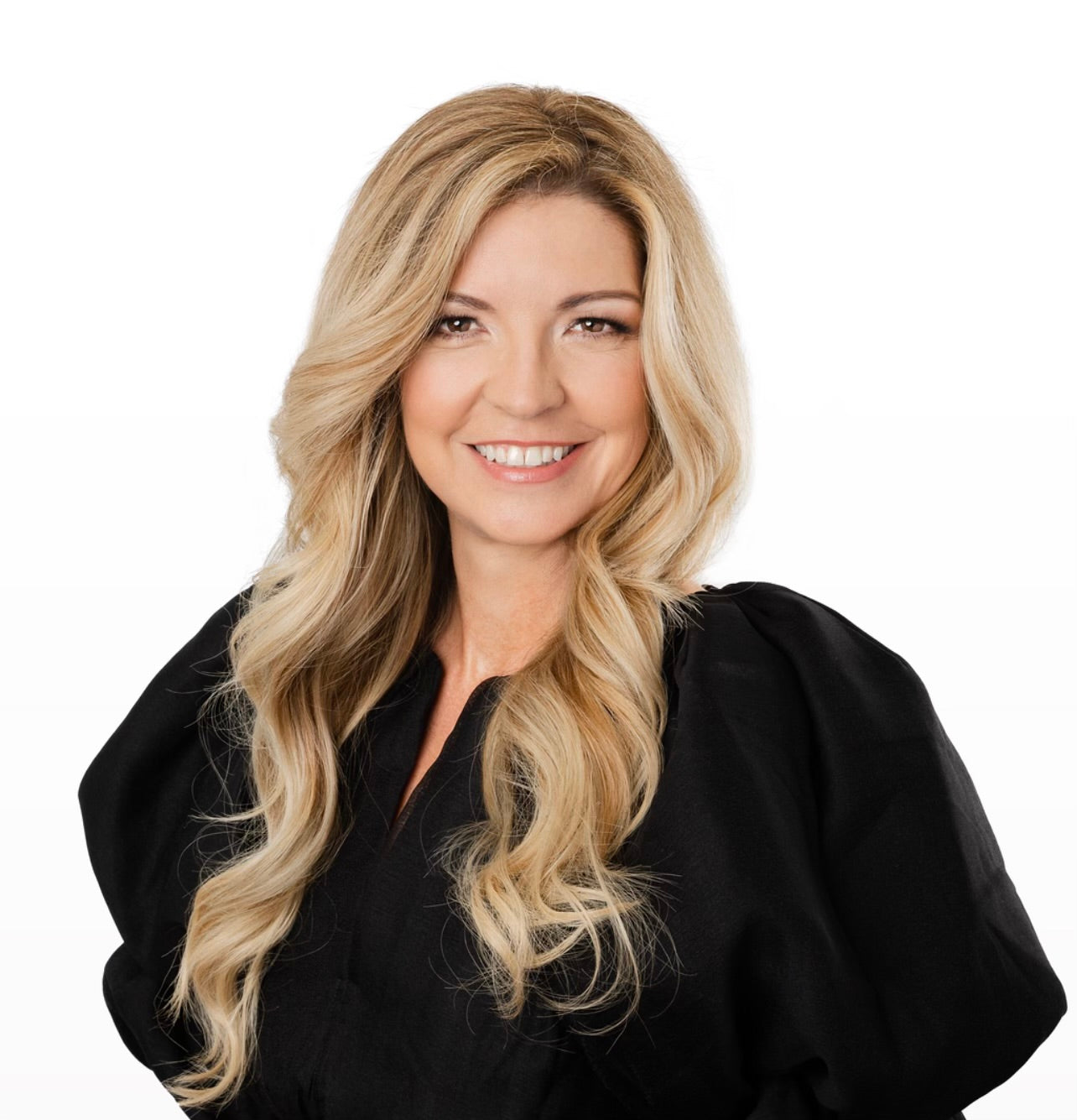 Our Mission...Celebrate!
Our founder, Jacqueline Journey, is a 52 year-old award-winning producer & actress who has never had Botox or fillers, so what you see are real results. She is devoted to embracing and celebrating our ages, experience, and individuality. "We are stronger, smarter and more beautiful than we've ever been, and the best is yet to come. It's time to feel great about ourselves, and I think that begins with skincare. When you feel great, you look great. You are more confident, you are unstoppable."
Our Story